Red Cross Ukraine Humanitarian Crisis Appeal Donation
Actions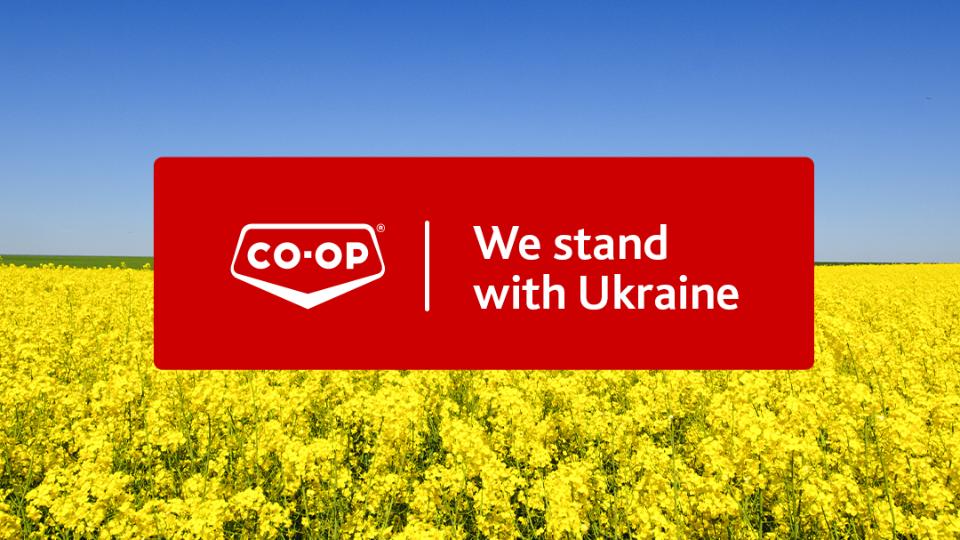 Red Cross Ukraine Humanitarian Crisis Appeal Donation
April 3, 2022
Together, Co-ops across Western Canada are donating $100,000 to the Canadian Red Cross Ukraine Humanitarian Crisis Appeal to aid relief efforts in Ukraine and impacted communities.
Co-ops have been a long-time partner of the Canadian Red Cross because of their commitment to support communities in times of crisis. Contributing to this Appeal one way we can support our broader global community during this difficult time.
"Co-ops were built to serve and support our communities," said Allan Bieganski at Four Rivers Co-op. "There are many members of our local community are being directly impacted by this situation. We are pleased to support the Canadian Red Cross in providing relief efforts where it is needed"
If you'd like to give to the relief efforts in Ukraine, click here to support the Canadian Red Cross Humanitarian Crisis Appeal or here to support the Canada Ukraine Foundation.
Our thoughts are with all of those impacted by this conflict
Learn more at https://bit.ly/3HHOtym