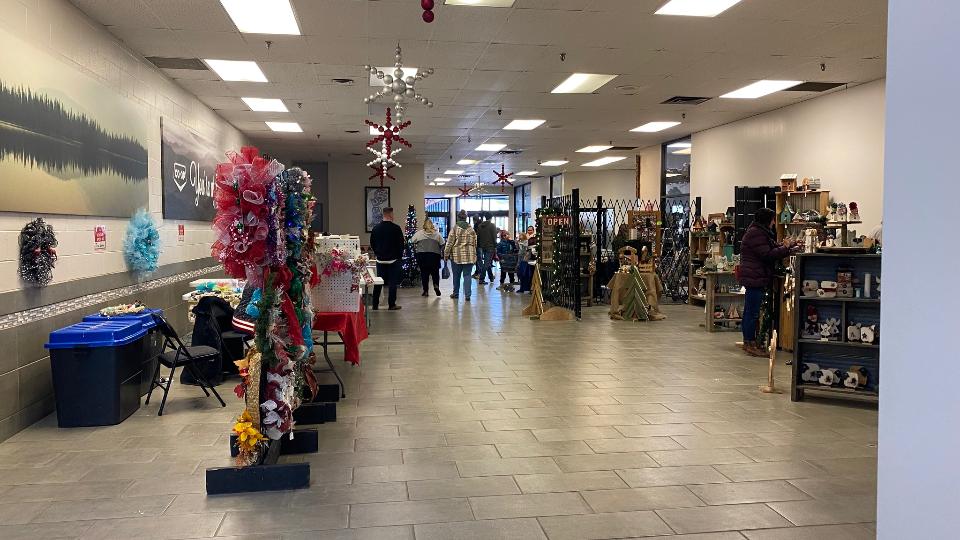 Co-op Mall Vendor Booking
December 12, 2022
Four Rivers Co-op offers Daily-Vendor Tables and Monthly-Store Pop-Up spots in the Vanderhoof Co-op Mall.
Merry Madness — December 2, 2023
Merry Madness vendor spots/tables are $10.00 + GST
PLUS
a
$50.00 refundable deposit is required. The deposit is refundable on Merry Madness or with 24 hours notice. Vendors can book up to 1 spot and 2 tables MAX.
Daily Vendors
Spots and Tables are $10.00 + GST each. The tables come in 8ft and 6ft sizes. Vendors may bring their own tables and chairs if they wish, 1 spot can have up to 3 tables max.
Monthly Vendors — Locked Units
There is 3-Store locked units, each unit is $150 + GST monthly. The locked units allow the vendor to set-up a temporary pop-up store and lock up their items when they are away. To book a locked unit a monthly agreement is required to be signed.
*NOT AVAILABLE UNTIL JANUARY*
For more information on booking or payment please visit our Co-op main office in the Vanderhoof Co-op Mall (open 8am-5pm Monday
—
Saturday. CLOSED Sunday and Statuary Holidays) or contact our Marketing and Member Relations Coordinator, Maegan Woods.
Email: maegan.woods@fourrivers.crs
Phone: 250-567-4414 ext 2226
Cell: 250-570-8399