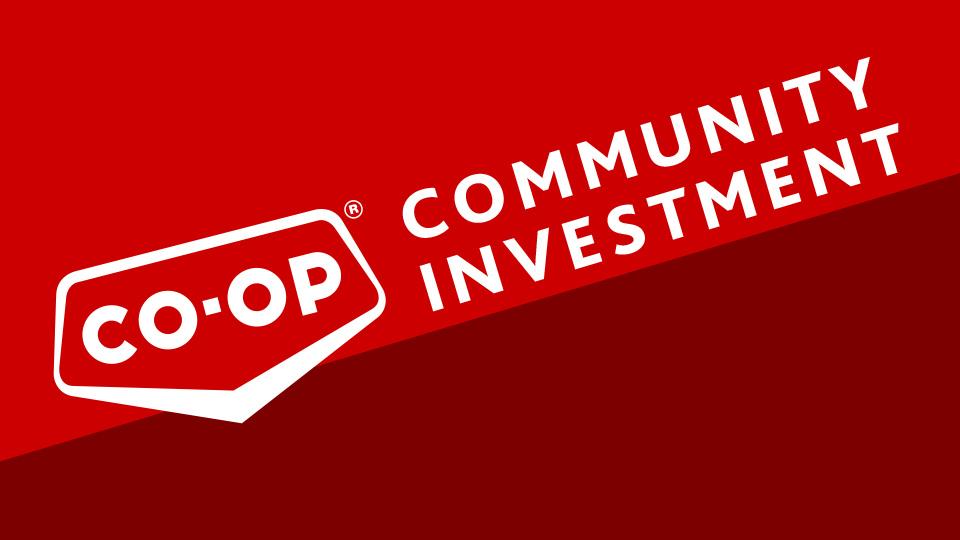 Community Support
December 12, 2022
Four Rivers Community Support Donations & Sponsorships (under construction)
Our Co-op was built to serve and grow our community. That's why we return our profits to our members and support the causes and programs that matter to you.
A strong social conscience has always been part of how your Co-op operates. Our business has been built on a foundation of community involvement and service. We run a strong, financially viable business that returns profits to our members and we invest in the local communities in which we operate. We are part of your hometown and care about and support the causes that matter to you, your community and neighbouring communities.
Co-op communities are diverse and so are their needs. We've designed our programs to help our local communities to thrive and enable organizations to do what you do best for the betterment of our community.
Community Donations
Need a one-time donation for a local community project or event? Apply for a cheque or in-kind donation to help support local events, programming, projects or improve facilities and services that better our local community. This includes products and gift card donations.
Please review our guidelines before applying — DONATION GUIDELINES
Community Donation Application – APPLY NOW

Community Sponsorships
Four Rivers Co-op provides sponsorships to organizations and events across British Columbia. Sponsorship may include monetary or product contributions. To submit a request, please complete the Co-op Community Sponsorship Form today.

Please review our guidelines before applying — SPONSORSHIP GUIDELINES
Community Donation Application – APPLY NOW
Community Event Fundraising
Hosting a local fundraising event? Interested in having a fundraising BBQ at one of our locations? Co-op offers equipment and donation bundles to help your non-profit or community group host a fantastic local fundraiser.
For Event Fundraising please contact Maegan at 250-567-4414 or at maegan.woods@fourrivers.crs

At Four Rivers Co-op, we care about our families, friends and neighbours, as well as the communities where we live, work and play. Co-ops are built by and for the communities they serve.

Four River Co-op uses Do Some Good to power their application forms.
Four Rivers Co-op, like other community-minded businesses, receives numerous requests for donations. Please allow us time to review your requests and respond. Four Rivers Co-op uses every effort available to assist in as many community events and organizations as possible, however due to the high volume of requests received, not all worthwhile proposals will be approved. Such a response does not reflect upon the value of your organization and the valuable service you provide.