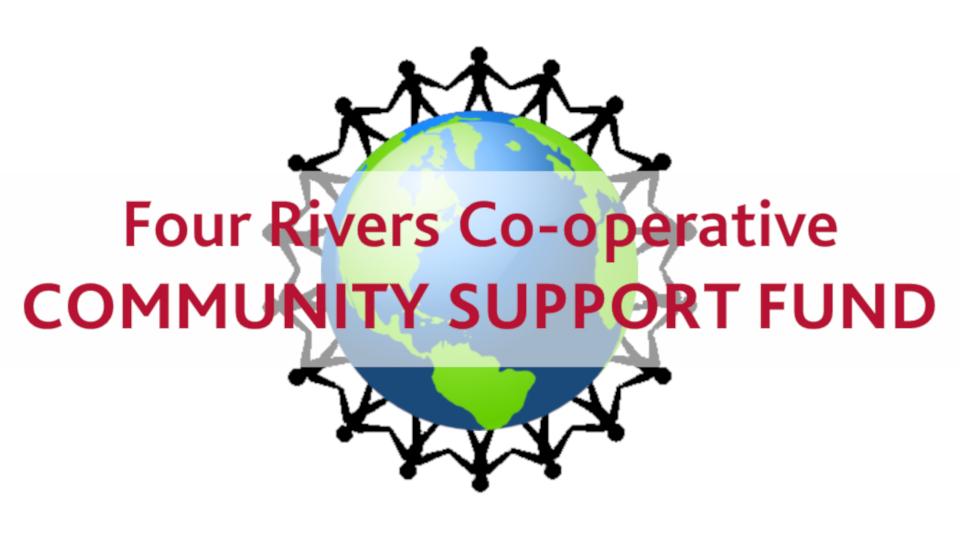 Community Support Fund
January 24, 2019
Applications for our 2021 Community Support Fund are now open!
In 2016 we developed a new program designed to provide larger one-time donations to registered charities, non-profit organizations and community groups that rely on fundraising in order to operate their programs, complete their projects or improve their facilities, programs and/or services. With up to $100,000 available to groups, the application period for this program is open from September 1 - October 31 each year.
The updated guidelines and our application form for our 2021 program are now available for download from this page.
Our past recipients are:
2020
100 Mile House Palliative Care Society — $12,000
Fort St. James Search and Rescue — $10,000
Robson Valley Community Services — $10,000
St. John Hospital Auxiliary Society — $10,000
Vanderhoof Flying Club — $10,000
Kitwanga Community Association — $5,760
100 Mile House Food Bank Society — $5,500
British Columbia Schizophrenia Society Prince George Branch — $5,000
Connexus Community Resources — $5,000
Fort St. James Secondary Breakfast Club — $5,000
Hart Pioneer Centre Association — $5,000
Horses Touching Hearts Therapeutic Riding Association — $5,000
Northern BC Friends of Children Society — $4,000
McBride and District Hospital — $2,050
North Cariboo Aboriginal Family Program Society — $1,500
2019
Pacific Autism Family Centre Society, Prince George — $15,000
Ulh' Goh' Bi'yoh Natrive Friendship Centre Society, Fort St. James — $14,000
Quesnel Women's Resource Centre — $12,000
Dr. REM Lee Hospital Foundation, Terrace — $10,000
Neighbourlink Vanderhoof Society — $8,000
Quesnel Agricultural and Exhibition Society — $7,500
Lakes District Family Enhancement Society, Burns Lake — $7,000
Vanderhoof Menshed Society — $7,000
Loaves and Fishes Outreach Program, 100 Mile House — $5,000
South Cariboo Health Foundation, 100 Mile House — $5,000
Spirit of the North Healthcare Foundation, Prince George — $5,000
Valemount Elementary School PAC Society — $4,000
Open Gate Community Garden Society, McBride — $800
2018
Nechako View Senior Citizens Home Society, Vanderhoof — $20,000
St. Vincent De Paul Society, Prince George — $18,000
The KEY Resource Centre Society, Fort St. James — $10,000
Nechako Valley Exhibition Society, Vanderhoof — $10,000
Kermode Friendship Society, Terrace — $10,000
Auxiliary to the G.R. Baker Memorial Hospital, Quesnel — $10,000
Valemount Senior Citizens Housing Society — $7,800
Houston Hospice Society — $6,515
Royal Canadian Legion Fraser Lake Branch #274 — $5,000
Northern BC Friends of Children Society, Prince George — $3,000
2017
Lakes District Family Enhancement Society, Burns Lake - $20,000
Nechako Valley Search & Rescue, Vanderhoof - $19,000
Big Brothers Big Sisters of Prince George - $15,000
Fraser Lake Fire Rescue Training Society - $11,000
Quesnel & District Hospice Palliative Care Association - $10,000
Houston Public Library Association - $6,583
Cluculz Lake Community Recreation Society - $5,000
Mapes, Blackwater, Sob Lake Community Club, Vanderhoof - $5,000
Nechako Valley Community Services Society, Vanderhoof - $5,000
2016
Quesnel Lions Housing Society - $25,000

Connaught Youth Centre Society, Prince George - $20,000

Autumn Community and Social Services Centre, Fraser Lake - $10,000

Dr. REM Lee Hospital Foundation, Terrace - $10,000

Valemount Lions Club - $6,300

McBride & District Public Library - $5,600

Burns Lake and District Health Care Auxiliary - $5,000

Houston Search & Rescue - $5,000

Nechako View Senior Citizens Home Society, Vanderhoof - $5,000

Fort Fraser Community Recreation Society - $4,500

Big Brothers Big Sisters of Quesnel - $3,600
Discover more: