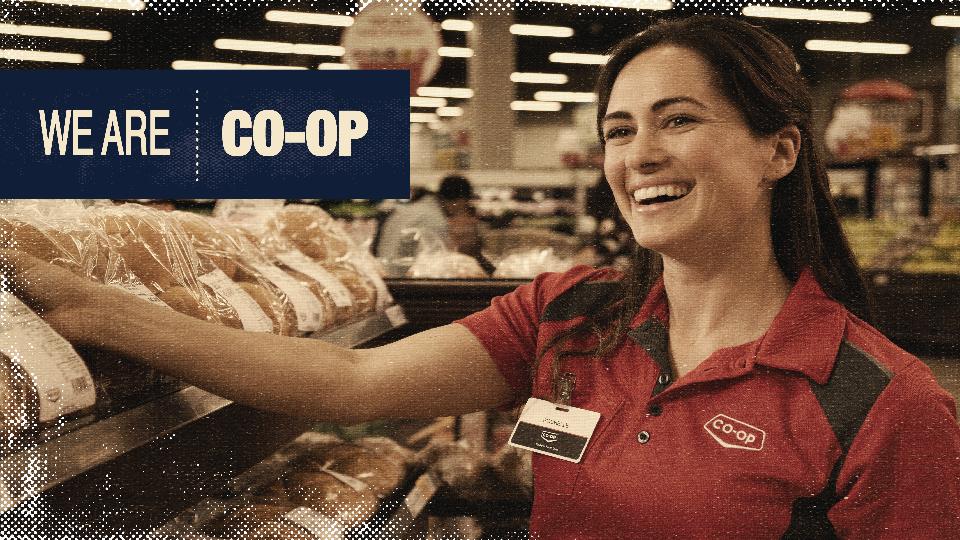 Start Your Career
July 19, 2018
Working at Four Rivers Co-operative has it's PERKS!

Be part of an exciting team working together, connecting with local members and giving back to the community. No matter your career aspirations, Co-op offers a range of careers from entry-level positions through to management, with opportunities for advancement. Work directly with customers or help behind-the-scenes in the day-to-day operations of the business. Co-op also offers a comprehensive Total Rewards and Benefits Program to all eligible employees.
And if you have a Co-op number, you're more than a team member – you're an owner.
Working at Four Rivers Co-operative is so much more than just a job! It is making people smile, working in a fun and energetic environment with a great team, and delivering service with passion and purpose. Not only are you "At Home Here", but you are part of a local and sustainable co-operative that "Grows with Purpose" and provides for its membership from "Farm to Fork" and beyond!
We want YOU on our team!
APPLY TODAY by emailing your resume and cover letter to recruiting@fourrivers.crs
Four Rivers Co-op Offers the Following to Eligible Employees:

Service Awards Career Advancement
Training Employee Referral Program
High School Student Graduation Bonuses
Post-Secondary Scholarships
Internships
Post-Secondary Department Manager Training Program
Benefits:
Extended Health Care Package Short
Long-Term Disability Insurance
Vision Care Dental Care
Sick Leave
Personal Time Employee
Purchase Rebate Program
Health and Wellness Program
Bonus Incentive Program
Pension Plan Employee
Family Assistance Program
6% Vacation Pay for new employees (2% more than standard)
*Please see attached Rewards Package form in attachments for eligibility.
Please Call 250-567-4414 or email recruiting@fourrivers.crs for more information

Responsibility • Integrity • Service • Excellence