100 Mile House Cardlock Notice
Actions
100 Mile House Cardlock Notice
May 22, 2019
As we continue to improve our cardlock facilities in 100 Mile House, please note that this cardlock location will be closed from May 27 — June 8, 2019 so that crews can prep the area for paving.
Our petroleum office will remain open during this time.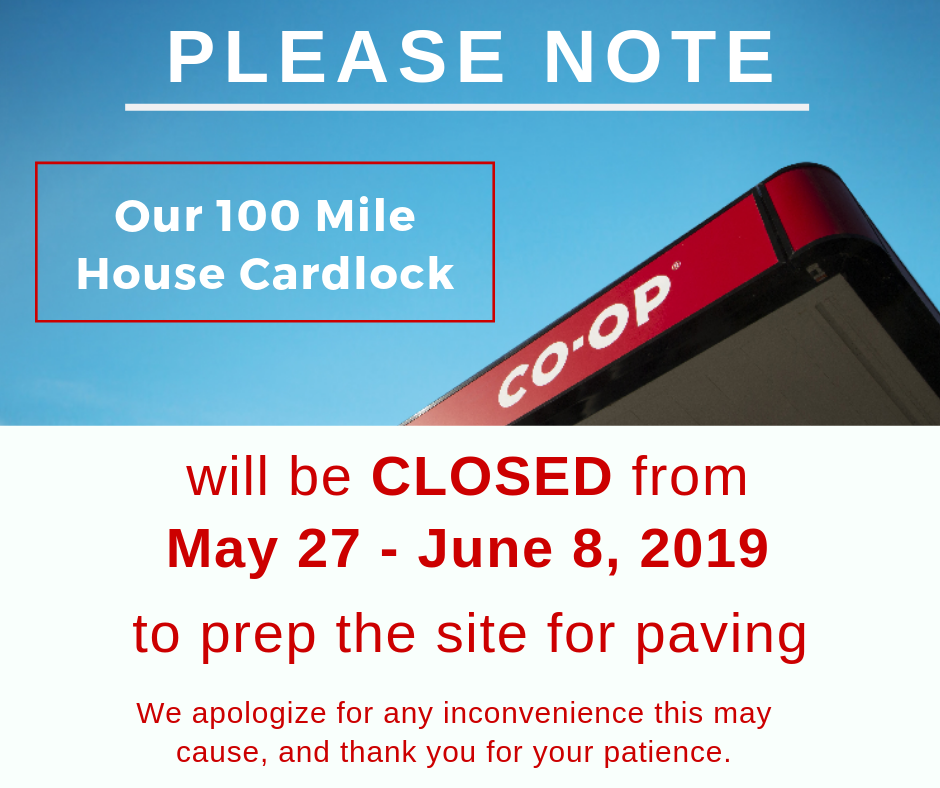 We apologize in advance for any inconvenience this may cause, and thank you for your patience as we work to completing the groundwork on this facility.