Food Store Grand Re-Opening Celebrations
Actions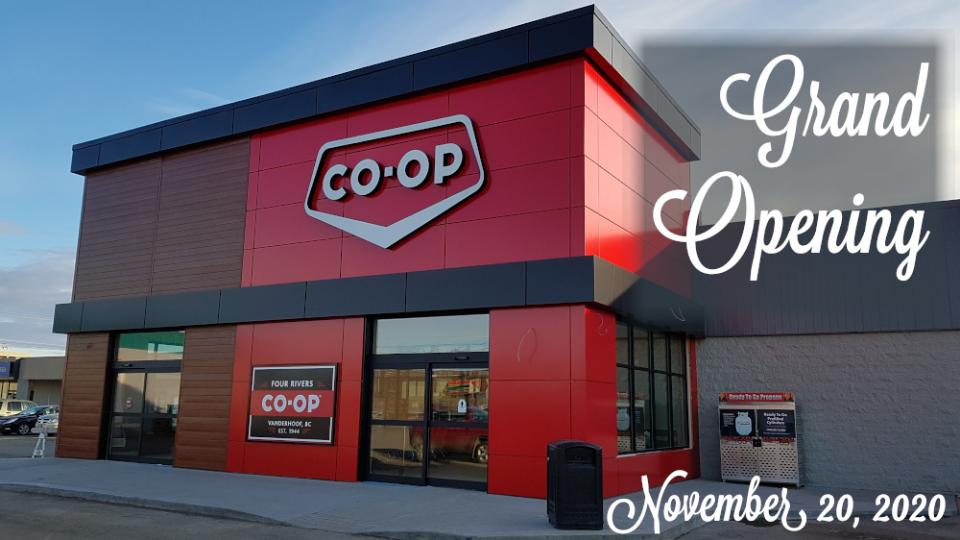 Food Store Grand Re-Opening Celebrations
November 18, 2020
The time has come! Our renovations are wrapping up, and we're ready to celebrate! The Grand Re-opening celebrations for our Food Store are scheduled for Friday, November 20, 2020, and we hope you'll enjoy the specials and door prizes we have available!
While our celebrations will look different from past grand openings, we are excited to welcome you into our store, and celebrate in a different way.
Be sure you check out the flyers beginning November 19th for Grand Opening specials.
There will be a number of prizes up for grabs including:

Canucks Adirondack chair
Canucks hockey jersey
Large meat & cheese tray
Large fruit & veggie tray
Medium dessert tray
And we're very excited to have two grand prizes to give away. We are proud to support our local 4H livestock auctions, and we will be giving away a side of local 4H beef to two grand prize winners!

Be sure you stop in to our Food Store to enter for your chance to win!