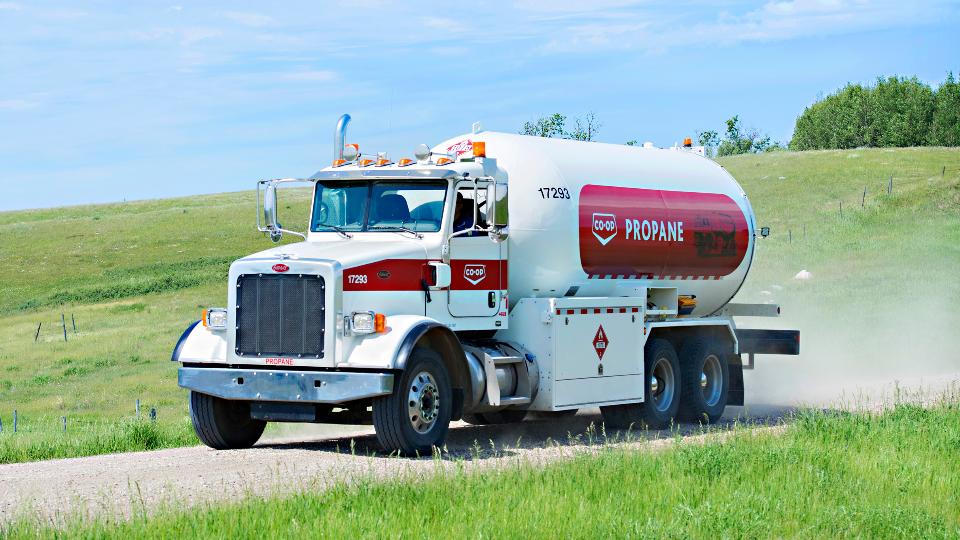 CO-OP Propane
January 23, 2019
Four Rivers Co-op offers Bulk Propane service for Agriculture, Commercial and Home Heating. Whether you have a small 120-gallon "pig" tank, or a large, 2000-gallon propane tank, Co-op propane is fully equipped to handle any size or type of propane tank installation.
Why Choose Co-op Propane?
Full-Service: Co-op Propane is committed to providing a seamless experience for our members. Co-op also offers free competitor tank switch-outs for new members.
Reliable: Dedicated to reliable delivery, Co-op offers customers flexible delivery plans that work best for them, between scheduled deliveries to satellite tank-monitoring systems that determine delivery demands.
Experienced Professionals: Co-op propane installations are carried out by our own experienced and licensed gas fitters. IN addition, our drivers receive regular training while using the latest technology.
Quality Equipment: Co-op Propane offers supplementary equipment to better serve our customers, including tanks and vaporizers. Over the years, Co-op Propane has developed longstanding relationships with reliable suppliers who are readily available to assist you with a comprehensive suite of heater or equipment rental options.
Contact our propane branch today to discover the benefits of Co-op Propane!

909 Hwy 16 W
Vanderhoof BC
(Behind the Co-op Petroleum office)
Tel: (250) 567-4629
Discover more: