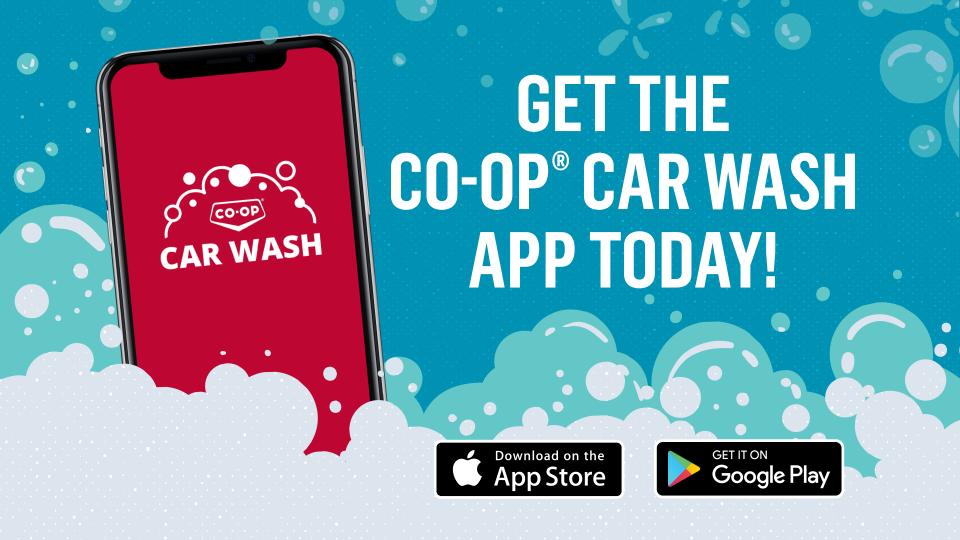 Car Wash App
June 29, 2023
Driving past our gas bar and realize your vehicle could use a wash?
Our Touchless Carwash, Located at our Prince George 6749 West Gate location, is designed to provide you with the ultimate convenience and comfort. Our Car Wash app is designed to create a relaxing car wash experience that allows you to stay in the comfort of your own vehicle throughout the entire process.
In today's fast-paced world, convenience is key, and we at Four Rivers Co-op are thrilled to offer a way to transform the way you keep your vehicle sparkling clean and earn loyalty rewards just for washing your car.
Here's how it works:
Before your car wash, you can customize your experience through the app, from home, or your vehicle. Choose from a variety of single purchase wash packages and easily track your points in the app to earn free washes.
Regular: $11.99
Premium: $13.99
Extreme: $14.99
Platinum: $19.99
As you enter the car wash area, sensors will detect your vehicle and initiate the cleaning process. You can sit back, relax, and enjoy the convenience of staying inside your vehicle while our advanced automated systems do the work. Our cutting-edge technology ensures that every nook and cranny of your vehicle is meticulously cleaned, leaving it sparkling and fresh.
Just tap the app and buy a wash! It's convenient, it's contactless and you don't ever have to leave the comfort of your vehicle!
The Co-op car wash app is available now and FREE to download for Apple and Android users.
Loving the Co-op car wash app?
Share it with friends and family and earn even MORE loyalty rewards! Click the My Profile tab and simply share the app via email, text or social media.!!
Discover more: