Addie Ippel, Terrace Petroleum Supervisor
Actions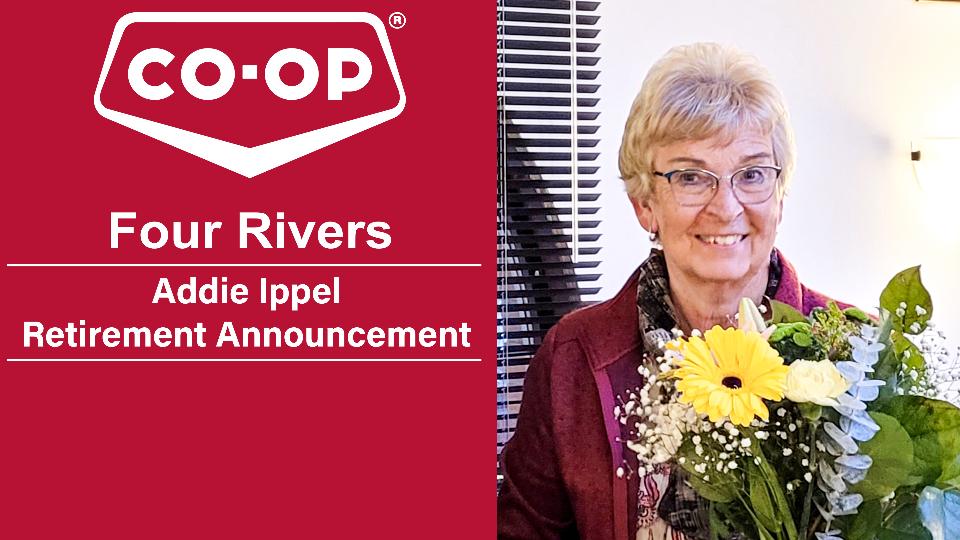 Addie Ippel, Terrace Petroleum Supervisor
May 12, 2022
Please join us in congratulating Addie Ippel on her retirement!

You may recognize her as the face and voice of our Terrace Petroleum office. Addie has been in the co-operative field for 50 years world-wide, 41 within the CRS and 9 years of Co-operative experience in Holland.
When Addie moved to Canada from Holland she joined the Terrace Co-op team in 1981 and held many positions through the years including board secretary, accounts receivable, accounts payable and payroll. As the economy turned, and Terrace Co-op found itself in tough times, Addie found herself at the Terrace Home Centre in 1998.
In 2004, the Home Centre was closed, and Vanderhoof and Districts Co-operative Association (now Four Rivers Co-operative) purchased the petroleum assets to keep a Co-op presence in the community, and our General Manager at the time, Cliff Irving, offered Addie the position of Petroleum Supervisor. Addie, shocked by this offer, responded with "But I don't know anything about petroleum and oil!", to which Cliff responded with "you know the administration and co-operative part, we can teach you the rest."
Over the years Addie grew, and completed petroleum and lubricant courses, and continued to prove herself to be a valuable asset to the Co-operative movement. She has seen the evolution of the co-op from her beginnings of working on manual typewriters with carbon paper to working with internet and high speed computers.
To show our appreciation for Addies years of service our General Manager and Petroleum Team Members celebrated Addie's Retirement with flowers, thank you letters, gifts and a delightful dinner.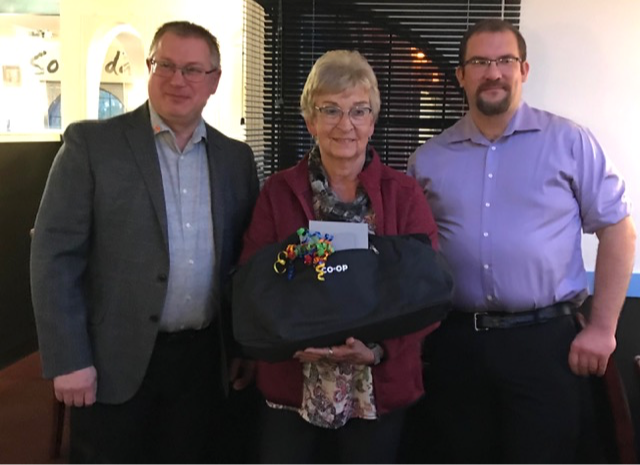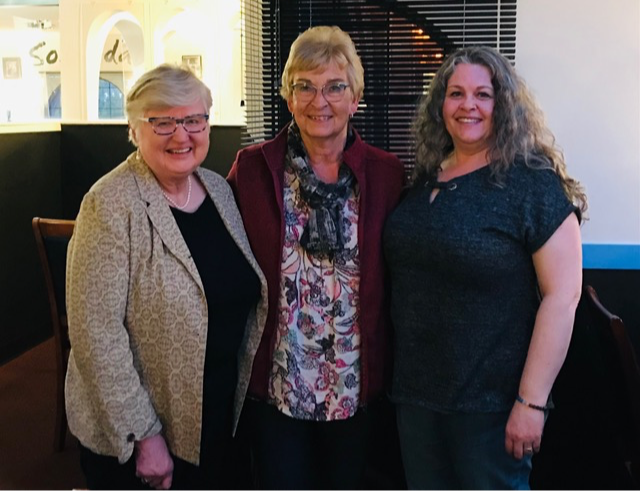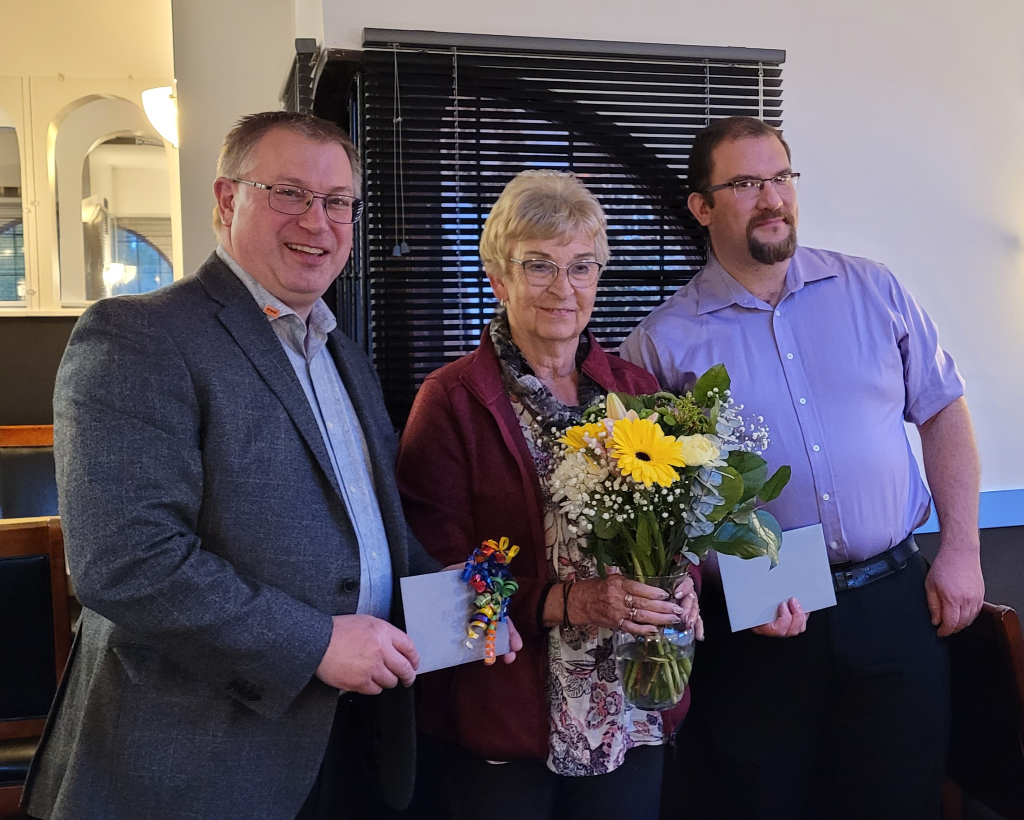 Addie is a very dedicated team member of Four Rivers Co-op and her sweet personality, enjoyable presence, beautiful smile and experience will be greatly missed. Thank you, Addie, for your years of loyalty, dedication, hospitality and being a part of our team. We all wish you a very happy and blissful retirement.
Discover more: