2021 Annual General Meeting Review
Actions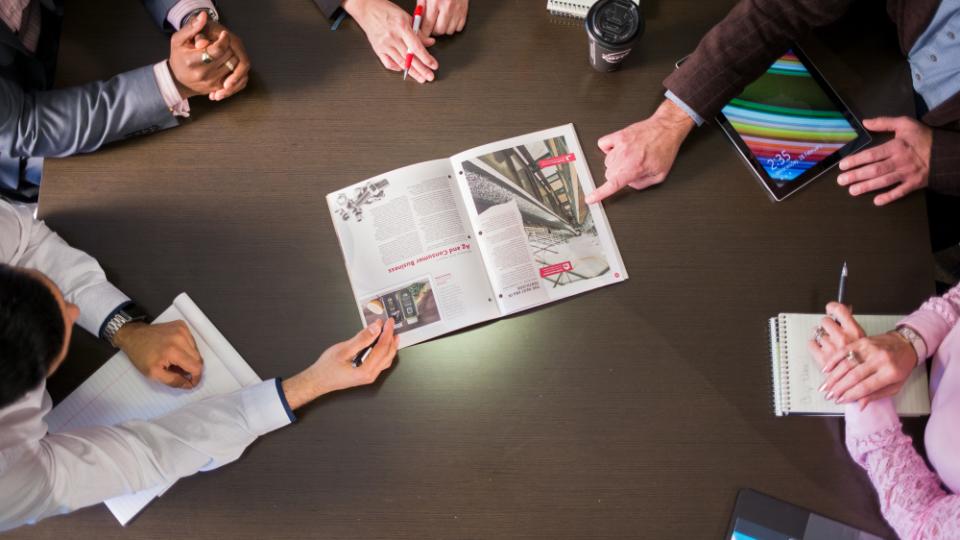 2021 Annual General Meeting Review
April 28, 2021
The COVID-19 pandemic has continued to impact the way we live and do business in the first quarter of 2021. And with the continued restrictions on gatherings, we made the decision not to postpone our 76th annual AGM, and instead partnered with Data On the Spot (DOTS) once again to ensure we provided these important updates to our membership on time. Our virtual AGM was held at 7:00pm on Monday April 26, 2021.
We took a moment of silence to pay respects and say goodbye to all of our members who passed away during 2020.
Colleen Erickson presented the Board Report, speaking to the continued presence of the COVID-19 virus, and the steps we have put into place to protect our customers and team members and to thank our members for their continued patience and understanding. She also gave a special thank you to Dan O'Connor and his Food Store team for their success at their ability to continue to offer their services and smiles throughout the pandemic which was further strained with the complete renovation of the food store. She continued with recognizing the work that goes in to ensuring the smooth operation of our facilities behind the scenes with teams who work hard in functions such as accounting, inventory, scheduling, ordering and more. Four projects were completed within our co-operative over the past three years, all of which were completed within budget.
Janice Van Dolah presented the Member Relations Report. She discussed the success of the Bags for Kids Nutrition Program in 2020, considering we could only incorporate it for a short period due to COVID-19, and that those short months generating a donation of $2,104 to School District 91 in support of school food programs. The program has recently been reintroduced in our Food Store to continue to support students. She reported that there were 20 recipients selected to receive $100 Co-op Gift Cards during our Co-op Helping Hands campaign that gave our community members a chance to nominate someone they felt had done something exceptional to help our communities during the pandemic. She then reported the recipients of our 2020 Community Support Fund as well as that other community donations were reduced during 2020 due to so many functions and fundraisers being cancelled.
Allan Bieganski, General Manager, presented an update on the accomplishments our co-op has achieved over the past year including the food store upgrades, the acquisition of Glen Dale Agra Services in December which has expanded our service offering to include bulk fertilizer, seed and crop protection products. He continued with sharing plans for 2021 that include the replacement of fuel dispensers at our Vanderhoof Gas Bar, as well as the addition of an additional storage tank at our Fraser Lake cardlock. He spoke to future plans to install electric vehicle charging stations, as well as our recent installation of Renewable Diesel at our Quesnel and Vanderhoof cardlocks. He also reported that while COVID-19 greatly reduced our net earnings, we managed to generate enough savings in 2020 to allow us to provide a patronage allocation to our membership and that we were able to complete the food store renovations and acquire Glen Dale Agra Services without generating any long-term debt.
We had three 3-year positions on our Board of Directors come up for election this year: Bud Pye, Floyd Wuthrich for the Houston District and Rob Varley for the Quesnel District. Each of the incumbents let their names stand for this year's election, and as there were no additional nominations submitted, each nominee was elected by acclimation. We are pleased to announce that your Board of Directors for 2021 are Bud Pye, Floyd Wuthrich, Colleen Erickson, Cathy Vossler, Rob Varley, Janice Van Dolah, LaVerne McKay, Timothy Johnson and Robert Geier.
LaVerne McKay provided the recognition of Staff Service Awards as follows:

5-year awards

Robert Byron
Dawson Currie
Mikayla Hummel
Eric Wallace
Dean Hildebrandt
Barbara Edwards
10-year award
Tracy McCulley
Curtis Mckinnon
15-year award
Agnes Guenter
Deidra Lakness
Milton Conn

20-year award

Donna Mycock, and to take a moment to congratulate Donna on her recent retirement.

Floyd Wuthrich presented Bud Pye with his 27 years of service award, speaking to his dedication guidance given to our co-operative and the growth that our co-operative has seen under his leadership.
A question period was held during which the board and management replied to questions asked by the membership.
Discover more: