Customer Service Clerk - Lumber
Actions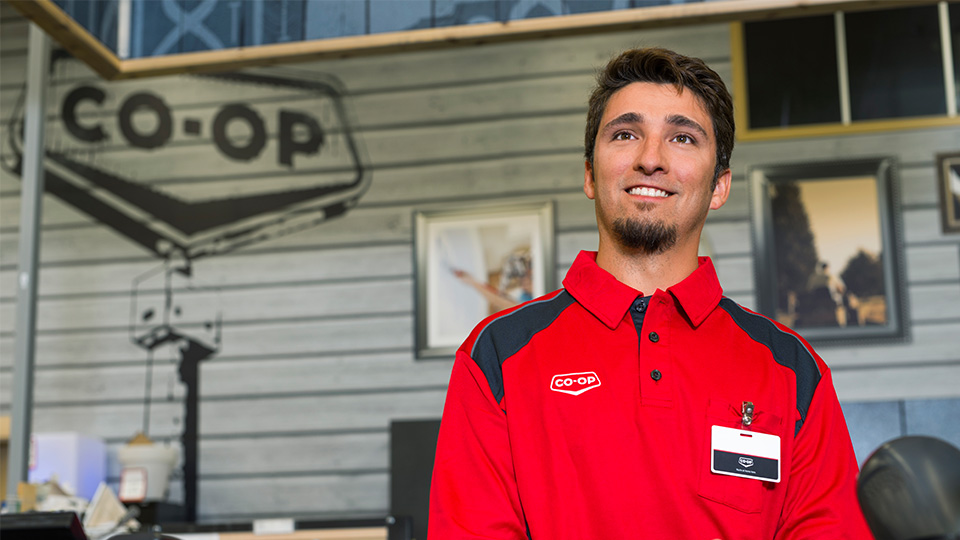 Customer Service Clerk - Lumber
Vanderhoof Home Centre
Description:
Four Rivers Co-op is hiring a FULL-TIME LUMBER CUSTOMER SERVICE CLERK at our Home Centre in Vanderhoof, BC. This position will be required to work weekends on a rotational basis.
Who we are:
Co-op does business differently. As a co-operative, we believe in working together to serve Western Canadians, delivering profits back to our communities and investing in sustainable growth. To learn more about who we are and how you can help bring our brand to life, visit us at www.fourriversco-op.crs
What you'll do:
Reporting to the Assistant Building Materials Manager you will be responsible for:
• Promote our Co-op values: Responsibility, Integrity, Service and Excellence
• Consistently deliver excellent service to make all guests of our Co-op feel "at home here"
• Engage and build professional relationships with customers and contractors
• Work co-operatively with team members
• Assisting customers/contractors with all their building supply needs
• Minor cost estimating for building projects as required
• Ordering of special orders as required
• Process orders and payments through the POS and internal systems
• Promote and maintain Occupational Health and Safety standards, policies and training commitments.
Who you are:
• Knowledge of building materials, hardware and agro
• Possess strong computer skills with a demonstrated ability to master new P.O.S programs quickly
• Positive attitude and proven ability to work with the team in a culture of sales and service
• Demonstrated ability to handle multiple demands
• Knowledge of construction would be considered an asset
• Adaptable, organized, efficient and committed
• Be a team member with exceptional interpersonal and communication skills
• A commitment to quality and an eye for detail
• Appropriate computer skills and technical knowledge
• Ability to lift up to 55 lbs as required
• Experience in retail in a similar position
• You are results-oriented and strive to be the best in what you do
• You believe in building relationships and collaborating to deliver solutions that matter most, and you recognize the value that different perspectives bring to meet shared objectives
Working at Four Rivers Co-operative has its PERKS! We offer a comprehensive benefits package for our full-time employees that includes medical, dental, life, short-term and long-term disability benefits. Paid sick and personal leave, vacation, employee rebates, EFAP, and a matched pension plan and so much more. We encourage our Team Members to take advantage of learning opportunities, to grow and develop and to foster a culture of teamwork and innovation.
At Co-op, we embrace diversity and inclusion, and we're working to create a workplace that is as diverse as the communities we serve. We support and provide an environment that allows all to bring their whole selves to work.
The Home Centre is open 7 days per week. The successful candidate must be available to work weekends and statutory holidays on a rotational basis.
To apply contact us at 672-645-6300 or email your cover letter and resume recruiting@fourrivers.crs.
We thank all candidates for their interest; those chosen to continue in the
selection process will be contacted.
Application Deadline:
October 12, 2023