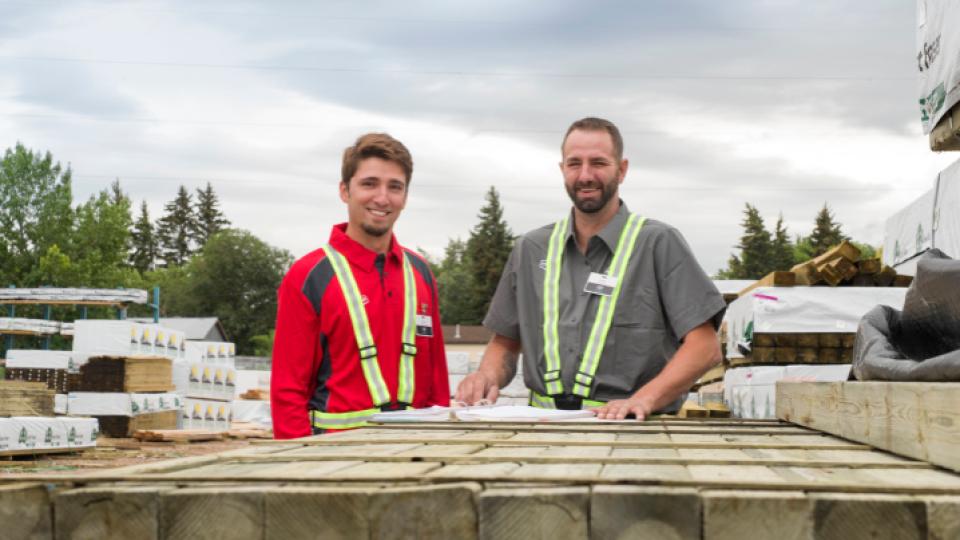 Student Yard Attendant
Vanderhoof Home Centre
Description:
Four Rivers Co-op is hiring a PERMANENT PART-TIME STUDENT YARD ATTENDANT at our Home Centre in Vanderhoof, BC.
Four Rivers offers a Student Graduation Bonus of 50 cents for each hour worked upon Highschool Graduation (some restriction apply) as well as Post Secondary training programs and scholarship programs.
*Applicants must meet the minimum age requirement of 16 years for this position, as legislated in the BC Employment Standards Act.
What you'll do:
Reporting to the Yard Supervisor you will be responsible for:
• Demonstrating Four Rivers Co-operative's values of Responsibility, Integrity, Service, and Excellence in everything we do
• Working co-operatively with team members who deliver excellent service to make all guests of our Co-op feel "at home here."
• Operating a forklift to unload supplier trucks in a safe and efficient manner
• Loading customer vehicles ensuring excellent customer service is provided and correct products are loaded
• Performing daily cleaning and general upkeep of the facility including keeping yard and storage areas organized and clean
• Ensuring company policies including the Health and Safety program are always adhered to
Who you are:
• Self-motivated with a positive attitude and the ability to work outside in all weather conditions
• This position is physically demanding, requiring the successful candidate to repetitively pull, lift and carry 50lbs throughout each shift
• Adaptable, organized, and efficient
• Be a team member with exceptional interpersonal and communication skills
• Demonstrated ability to handle multiple demands
• A commitment to quality and an eye for detail
• Demonstrated ability to handle multiple demands
• Able to lift up to 50 lbs as required
Our Team Members receive competitive salaries and a variety of other "perks" and benefits that come with working for Four Rivers. We encourage our Team Members to take advantage of learning opportunities, to grow and develop and to foster a culture of teamwork and innovation.
At Co-op, we embrace diversity and inclusion, and we're working to create a workplace that is as diverse as the communities we serve. We support and provide an environment that allows all to bring their whole selves to work.
To apply, contact us at (672) 645-6300 or email your resume and cover letter to recruiting@fourrivers.crs
We thank all candidates for their interest, only those selected to continue
in the recruitment process will be contacted.
Application Deadline:
February 1, 2023