Fuel Good Day is September 17
Actions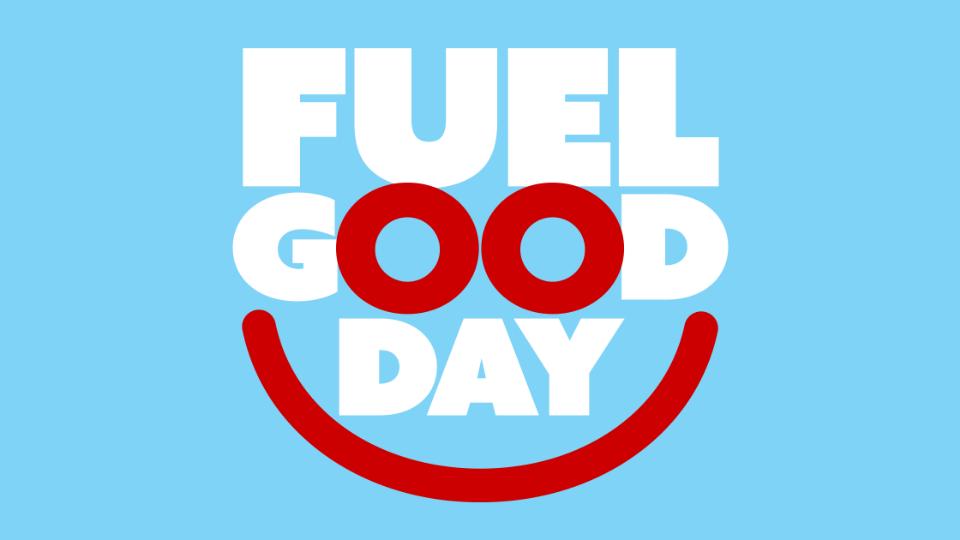 Fuel Good Day is September 17
September 4, 2019
Fuel Good Day returns on Tuesday, September 17, 2019.

On Fuel Good Day, customers can fuel up their vehicles at a Four Rivers Co-op Gas Bar and we will make a donation of 10¢ per litre to our community partners in that community.

For Fuel Good Day this year, we are thrilled to announce that we have partnered with the Northern Brain Injury Association in Prince George and with the Vanderhoof Community Foundation and are working closely to ensure these are successful fundraisers.

"We are ecstatic to be able to work with community groups that really support our communities, and this years partners for Fuel Good Day are no different," said Allan Bieganski, General Manager of Four Rivers Co-op. "We look forward to forging relationships with groups like the Northern Brain Injury Association, and building on our existing relationship with the Vanderhoof Community Foundation. The work that is done by organizations such as these is immensely important, and we're proud to announce that they will be receiving 10¢ per litre of fuel sold today, in addition to $1 from the sale of each Co-operative Coffee or Big Cool or Chill purchased today!"

"The Northern Brain Injury Association is excited to be selected as the charity of choice for the 2019 Fuel Good Day Co-op campaign in Prince George," said Ryan Challen, Community Coordinator for the Northern Brain Injury Association. "Funds raised will be used to support our existing programs, all of which support northerners who have an acquired brain injury. Every penny raised will stay in the communities that we serve from Quesnel to Dease Lake, from Prince Rupert to Fort Nelson and all of the communities in between. We are happy to partner with PG Brain Injured Group for this fundraiser. We believe in Northerners helping Northerners; people with brain injuries have unique needs, and as such, we rely on each other for support."

"The Vanderhoof Community Foundation operates under the auspices of Community Foundations of Canada," said Kathie LaForge, President of the Vanderhoof Community Foundation. "Our Society was formed in December of 2015 and the Board of Directors is made up of local representatives who reside within the Regional District, including Vanderhoof, Cluculz Lake and Saik'uz First Nation. We are a non-profit organization, supporting our communities by partnering with donors, like Four Rivers Co-op, to build permanent endowment funds for local projects and initiatives. We work to support a broad, inclusive and diverse community where life in the Vanderhoof area is enhanced and strengthened."

As well as receiving a portion of the proceeds of fuel sales that day, the Vanderhoof Community Foundation will be on hand from 11am – 2pm at our Vanderhoof Gas Bar and The Northern Brain Injury Association and the Prince George Brain Injury Association will have volunteers selling burgers and hot dogs at the Gas Bar on Westgate Avenue from 3pm – 6pm as additional fundraisers.

Discover more:
There are no featured stories at this time.