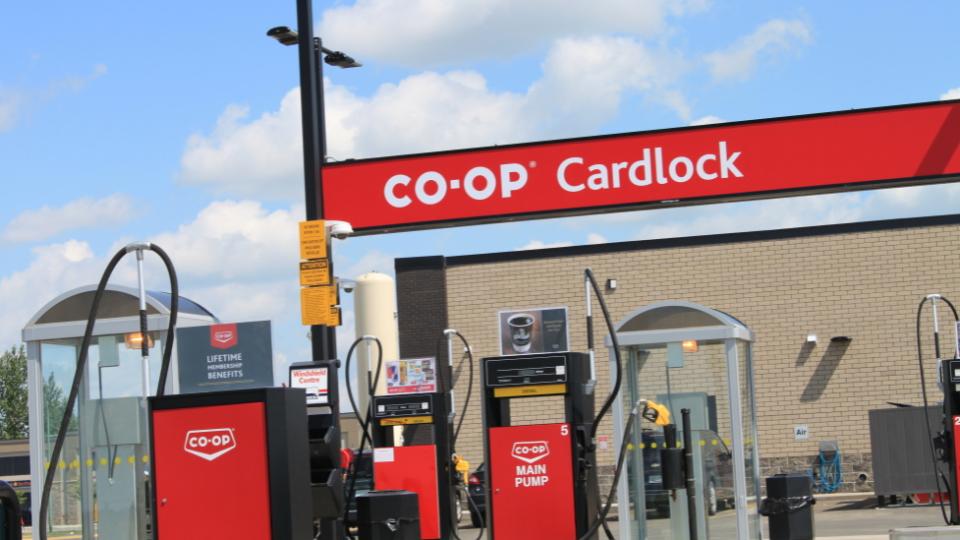 Petroleum Clerk - BCR
Prince George BCR Site
Description:
Four Rivers Co-op is hiring a PART-TIME PETROLEUM CLERK at our Bulk Petroleum Branch in Prince George BC. This is a Monday to Friday, 25-30 hours per week, 7:30 am to 1:00 pm position, with the possibility of rotational Saturdays.
Who we are:
Co-op does business differently. As a co-operative, we believe in working together to serve Western Canadians, delivering profits back to our communities and investing in sustainable growth. To learn more about who we are and how you can help bring our brand to life, visit us at www.fourriverco-op.crs
Reporting to the Petroleum Manager, you will:
• Work co-operatively with team members to deliver exemplary service to make all guests of our Co-op feel "at home here."
• Promote our Co-op brand values: Locally Invested, Community-Minded, and Lifetime Membership Benefits
• Provide information, assistance, and exceptional customer service, listen to and elevate customer complaints as appropriate and provide answers to inquiries.
• Stock shelves and general housekeeping duties to ensure a well-maintained storefront
• Provide reception duties including greeting customers and answering and directing incoming calls in a professional and polite manner
• Process daily payables and record payments for fuel, oil, and propane sales
• Assist in troubleshooting cardlock issues
• Assist in ensuring tools and equipment required to complete assigned duties are well maintained and safe to use and that a clean location is maintained
• Take customer orders and ensure successful execution
• POS transactions, charge accounts, as well as make cardlock cards when required
What you bring:
• Honesty and integrity, and are results-oriented while striving to be the best in what you do
• Self-motivated, self-managing and takes initiative to do the job in a manner that demonstrates Four Rivers Co-operative's values of Service, Integrity, Excellence and Responsibility
• Ability to work as a team member to manage the total office workload, develop and streamline procedures and take such training as is appropriate and available
• Self-motivation, and the ability to self-managing and take initiative to do the job right
• Experience in developing relationships with external and internal customers
• Ability to effectively communicate both orally and in writing
• High flexibility with strong interpersonal skills that allow one to work effectively in a diverse environment
• Experience in an office or petroleum setting would be considered an asset
• You believe in building relationships and collaborating to deliver solutions that matter most, and you recognize the value that different perspectives bring to meet shared objectives.
• Ability to lift 50lb as required
• Experience with POS equipment
There are PERKS to working with Four Rivers Co-operative: we offer medical, dental, life, short-term and long-term disability benefits, sick and personal leave, vacation, employee rebates, EFAP, pension plan, yearly bonuses, a bonus STAT holiday and more! We encourage our Team Members to take advantage of learning opportunities, to grow and develop and to foster a culture of teamwork and innovation.
At Co-op, we embrace diversity and inclusion, and we're working to create a workplace that is as diverse as the communities we serve. We support and provide an environment that allows all to bring their whole selves to work.
To apply contact us at 672-645-6300 or email your cover letter and resume recruiting@fourrivers.crs.
We thank all candidates for their interest; those chosen to continue in the selection process
will be contacted.
Application Deadline:
February 15, 2023